Home // News // KONSTANTIN IKONOMOV SELECTED BY THE EUROPEAN GOLF ASSOCIATION (EGA) TO REFEREE AT THE TOYOTA JUNIOR GOLF WORLD CUP
KONSTANTIN IKONOMOV SELECTED BY THE EUROPEAN GOLF ASSOCIATION (EGA) TO REFEREE AT THE TOYOTA JUNIOR GOLF WORLD CUP
03.07.2017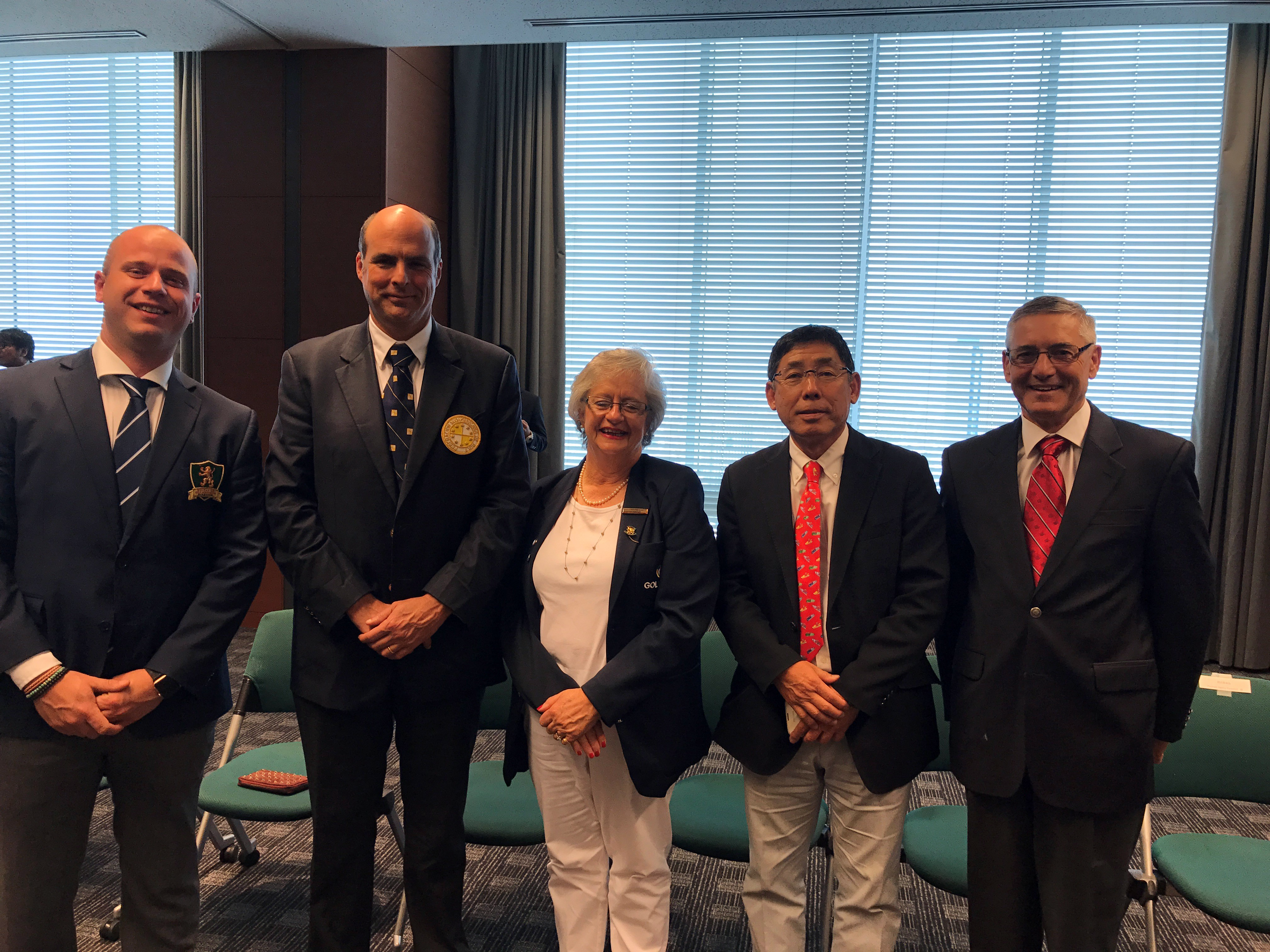 The General Manager of the Bulgrian Golf Association, Konstantin Ikonomov, was invited to officiate at the 2017 TOYOTA Junior Golf World Cup held at Chukyo Golf Club, Japan, from 12 to 16 June.
Ikonomov, a qualified Rules Official, was the European entrusted with representing the EGA the 25th anniversary edition of the tournament together, joining referees from Africa, South and North America and Asia.
"It was a great honour to be part of this great event. Special thanks to the European Golf Association for providing this wonderful opportunity as an expression of recognition for the efforts of the Bulgarian Golf Association in developing golf", Ikonomov said.
TOYOTA Junior Golf World Cup is the only junior golf championship in which 24 national teams – winners of regional qualifiers held across six continents and participated in by more than 65 national teams – compete for the world championship.
This year's tournament featured competition at the highest skill levels from both boy and girl golfers – 9 girls' teams along with 15 boys' teams each of whom was striving to win the coveted World Team Championship in Junior Golf.
The United States captured both the girls' and boys' division title. Best ranked European teams were the boys from Denmark, who finished 4th, and the girls from Italy, who won the bronze medal.
The management of the Bulgarian Golf Association would like to extend special thanks to Mr. William H. Kerdyk Jr., Chairman of the Championship Committee and to Mr. Eiji Tagashira, Sub-Chairman of the Championship Committee, for the great opportunity and congratulations for the amazing organisation of the Championship.
Joining efforts in international events of this scale is extremely useful for the development of golf worldwide and facilitates sharing experiences and good practices for the benefit of young golfers from all continents.